01 - Feline 1 - Tempting the Beast (Lion)
Callan Lyons is a genetic experiment. One of six fighting for freedom and the survival of their Pride. Merinus Tyler is the reporter who will tempt him, draw him, until the fury of the "mating frenzy" locks them into a battle of sexual heat there is no escape from. Deception, blood, and the evil Genetics Council are hot on their trail. Callan will use his strength to try and save them both...and do all in his power to keep his woman in the process.
02- Feline 2 - The Man Withim (Panther)
Book 2 of the Feline Breeds He had protected her as a child, filled all her teenaged fantasies, and as a woman, he stole her heart. Only to break it. Now, fifteen months later, the news has released. The man she loves is one of the genetically altered Feline Breeds who have shocked the world with their presence. He's also her mate. The mark on her neck attests to that. The fire that rages in her heart and in her body further proves it. But he hadn't wanted her then; does he really want her now? Deceit and treachery, born in the past, now haunt the present as Taber and Roni fight to make sense of a sudden bonding. The mating of heart, body and soul as the man and the beast within merge; both battling the forces raging against the union and dominance over the woman he claimed.
03 - Wolves 1- Elizabeth's Wolf (Wolf)
She brought him back from death and made him live again. Dash thought himself alone, a soldier, a fighting machine and no more. Elizabeth made him realize he was a man. Danger surrounds the woman his soul marked as his mate, death and blood and a treachery that goes beyond even his worst nightmares. But he will protect her and what she claims as her own. He was created to kill, trained to do it efficiently, and only a man bound to her, heart and soul, will have the strength to save Elizabeth and her prized possession. He was a lone wolf. A man alone. No pack, no family, no one to call his own until one single, innocent letter awoke Elizabeth's wolf.
04 - Felines 3 - Kiss of Heat (Snow Leopard)
They've waited a decade to come together. Long years filled with unbearable pain, and soul-wrenching torment that have changed them both. Left wounds that have laid their souls bare. Wounds that stand one chance of healing if only they could stop fighting each other long enough for the truth to work its healing balm. Kane, a relentless warrior, lost more than his heart to Sherra in a night of mating passion that marked them both for life. But news of her death ripped his soul apart. For years he has fought to avenge the death of the woman he loved more than his own life, by revealing the deceit and cruelty of the Council that created the Breeds. But Sherra didn't die. In a cruel and evil twist she was convinced by her sadistic handlers that the man she had given her body, heart and soul to had betrayed not only her, but the child she carried and lost. Amid the rapidly escalating violence against the Feline Breeds, Kane and Sherra learn that there's more to mating than just the "heat", just as there's more to love than just the sex.
05 - Coyotes 1 - Soul Deep (Coyote)
Mother Nature has a way of making the most unlikely couples 'fit'. And what could be more unlikely than a sassy, independent President's daughter who doesn't know when to keep her mouth shut and a loner Coyote Breed with a hunger for a cute rosebud mouth that he's determined to still. The vote for Breed Law is coming down the pike. Kiowa's job is to watch Amanda, the President's daughter look, but not touch. Just make sure the Goof Troop, the Secret Service detail assigned to protect her, do their job until the law is passed. But when they don't and the bad guys move in to take her out, Kiowa reluctantly slips in to the rescue, snatching her away to safety. But she isn't going to come easy and it takes more than smooth talking to make her see his point of view. For a man who's had nothing, Amanda Marion is food for the hunger that has tortured him, the reality to every dream Kiowa never dared believe in. What he feels for her is more than heat, more than love. She breathes life into his hardened heart, melting the icy chill that has protected him all his life, and touches a part of him that he thought had died his soul. And now he'll kill anyone who tries to take her away from him. But the one person he can't fight is Amanda, and when she wants to leave...
06 - Feline 4 - The Breed Next Door (Lion)
The neighbor Lyra could not be real. A man who watched the bread baked at home as if it had never been proven. Which tore your grass with the powerful mower. A man that made her hormones wake up and scream every time I saw him. Cuts your rose bushes, and blast your way through its reserves to invade your dreams at night. But Tarek Jordan is much more than it seems. Breeds a Policeman with a plan. First, find the tamer of the Council tracked to Fayetteville, Arkansas, and second, to claim the woman he knows belongs to him alone. till the danger that darkens your life also begins to darken it, and then Tarek knows he can not wait to claim the woman he your heart and your soul cry. their neighbor next door will have to accept it as it is now and on your terms ... not hers.
07 - Feline 5 - Megan's Mark (Lion)
Cursed with the extraordinary power to feel other peoples' emotions, Megan Fields has tucked herself away in a remote corner of New Mexico, working as a small-town sheriff's deputy. She finds solace in the silence and heat of the desert. But when Breeds begin dying on her watch, Megan realizes that the secrets from her past can't stay buried forever. Someone is out for blood—her blood.
An arrogant Feline Breed, Braden Arness broods with feral intensity. His mission to solve the mysterious murders brings him to Megan, a woman who accosts his senses like no other. Only with him can she let down her guard—and surrender to the insatiable hunger that wracks her body. But as they team up to hunt the elusive killers, Braden and Megan find themselves becoming the prey…
08 - Feline 6 - Harmony's Way (Lion)
Harmony Lancaster has been an outcast from the Breeds since the day she broke out of the lab that was her home and killed every human in the facility. While Harmony will never claim she did it for noble reasons, what pushed her to that point was the safety of her brother, Jonas. While all Breeds do claim familial ties, Harmony and Jonas had the same mother. The mother Harmony killed during her escape. For years, she's been on the run from Jonas. Harmony is certain that the day Jonas finally captures her will be the day she dies. What she doesn't except is for Jonas to give her a way out and a chance at a normal life. All she has to do is go to Broken Butte, NM, and work for the Sheriff's Department, under the direct supervison of Sheriff Lance Jacobs. The last thing she expects to find is her mate.
Sheriff Lance Jacobs has experience dealing w/ the Breeds. Jonas Harrington has to be his least favorite Breed. After mating w/ Harmony before knowing who she was, Lance is convinced taht Jonas is playing the mind games that he seems to love so much. What Lance isn't prepared for is the protectiveness that seems to come so natural to him when it comes to Harmony. Over and over, he tries to show her that her past is exactly that...the past.
Soon Lance and Harmony realize there is more at stake than Harmony's freedom from her past. For Harmony has information that she stole on the night she escaped from the labs...information on the first ever Breed, who is still alive. Harmony soon finds that she'll do anything to stay at Lance's side, even if it means trusting him as she has trusted no other.
09 - Feline 7 - Tanner's Scheme (Tiger)
A sexy paranormal series set in a world where genetically altered Breeds and the humans who created them sometimes come together in the fiercest of passions.
After the Feline Breeds' main base is attacked, Tanner desires revenge. So he kidnaps Scheme Tallant-the daughter of a one-time high-ranking member of the Genetics Council. But when Tanner discovers that Scheme herself is a target of her father's ruthless mission, his vengeance takes a back seat to saving the life of the woman he hopes to claim as his mate.
10 - Wolves 2 - Wolfe's Hope (Wolf)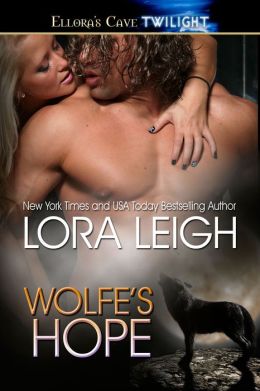 Hope thinks Wolfe is dead. Hope's mother, the scientist who created him and his family by altering their genetic code and infusing it with the code of a wolf, knows he is not dead. And she wants her creation back, as well as any children he might breed on her daughter. Wolfe kidnaps Hope to claim her, and now she must convince him she has not betrayed him and defeat the plans of her mother... a scientist gone mad.
11 - Wolves 3 - Jacobs Faith (Wolf)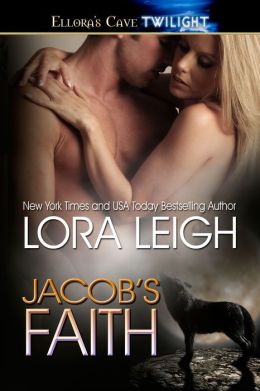 Engineered rather than born, trained rather than raised, and their unique genetics have created more than one surprise... Jacob left Faith six years before, unaware that the mark he left on her also left her in an agony of sexual heat that never dimmed. Now Jacob and Faith are together again, but surprises lurk around every corner and dangers as dark and deadly as their very creation surround them in more ways than one.
11,5 - Coyotes 2 - Barak's Bargain (Coyote)
This is a short tale of Coyote Breed History Barak and pure human Lady Mary Rhodes.
Mary and Barak had a friendship very delicate, but everything changed when he found important documents, evidence of illegal activities of the ancestors of the family of Mary. With this evidence in hand he finally calls you ever wanted her as his wife as his companion. He just did not have the thirst for freedom of a woman.
12 - Wolves 4 - Aiden's Charity (Wolf)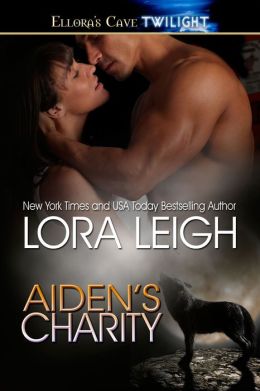 The nature of the beast cannot be harnessed, and survival is the purest of all instincts. Survival of the species itself goes soul deep. But can the human heart accept and adapt as easily? Can Charity bestow the love and the acceptance that has always been a part of her, to the man whose very survival depended on the hardening of his heart, of his soul? And can Aiden maintain that cruelty now, in the face of the sacrifices she made? Only time and nature can tell.
13 - Wolves 5 - In a Wolf's Embrace (Wolf)
Grace had no idea that the man who saved her from an assault was a murderer from the races, until she sees him murdering a senior member of the Genetics Council. Now Matthias kidnapped her, but instead of threatening her, instead of abusing her, Matthias shows how a love for her never dreamed in his life, until the true horror of the Council reaches them, maybe destroying the dreams of new Grace to start a new life with him ...
14 - Feline 8 - Dawn's Awakening (Puma)
The runt of the lab she was created in, Dawn Daniels endured years of torture by her pride brother and the council soldiers. Finally freed from her torment, she's now a Breed Enforcer, in control of her own life. Until she's assigned to protect the one man destined to be her mate—and realizes it's far too easy to lose total control.
15 - Feline 9 - A Jaguar's Kiss (Jaguar)
The race jaguar Saban Broussard has a mission to fulfill. His task? Protect the first teacher chosen to teach kids race. And protecting Natalie Ricci is exactly what he will do. With just a kiss and his touch, phenomena begin mating it to bind him forever. Unless the ex-husband can kill them.
Natalie Ricci is hired to teach the kids race. She will start a new life, did not call when he received a bodyguard race beautiful and sensual, but irritating, Saban Broussard. The Cajun hot kisses when she feels the kisses did something strange to her senses, is a man who is willing to learn who he truly is.
16 - Feline 10 - Mercury's War (Lion)
Someone has been slipping the Sanctuary?s secure information to a pharmaceutical company. Now it?s up to Ria Rodriguez to pose as a clerk and uncover the leak. Yet she has no idea of the danger she?s about to encounter?or the passion she?s about to ignite in one of the greatest Breeds ever created.
17 - Feline 11 - Christmas Heat (Jaguar)
Haley McQuire hid in an extension of the Sanctuary, in the library on a beautiful night of celebration of Thanksgiving. She was not very close to parties, did not like them. Jonas Wyatt, Director of Breed Affairs, gave him permission to read a huge collection of classic first edition, but he warned that one of its agents caught her there, they would sweep them back to the party. If it were found, it was not expected by Noble Chavin. She smiled a little of that thought. However, Noble also loved books. He would understand.
18 - Coyotes 3 - Coyote's Mate (Coyote)
For six years Anya Korbin worked with Del-Rey Delgato?the genetically altered rebel known as the Coyote Ghost?to free a group of coyote women kept in her father?s lab. As Anya matured into a woman, she and Del-Rey grew close?but then he broke his promise and killed her father. Now she must deal with her animalistic desire for the one who betrayed her.
19 - Feline 12 - Bengal's Heart (Tiger)
Reporter Cassa Hawkins has always supported Breed rights-especially in light of a specimen like Cabal St. Laurents, the epitome of the male animal. But when the Breeds are incriminated in a series of violent murders, it's left to Cassa and Cabal to discover the truth before they become prey.
20 - Wolves 6 - A Christmas Kiss (Wolf)
Someone want Jessica Raines and his only companion Hawke Esteban can keep her safe, but she rejects his protection and he has to claim her, afraid of losing it if the killer succeeds.
21 - Feline 13 - Lion's Heat (Lion)
Bad boy Jonas Wyatt knows it is fate that Rachel becomes his mate. He can sense it. He can also sense her reluctance. But she has little power over the mating heat of the Breeds. It is Jonas's destiny to claim her. And nothing will stop him from having his way.
22 - Wolves 7 - Styx's Storm (Wolf)
To save innocent, young Storme Montague from the claws of Breed slave traders, Wolf Breed Styx is forced to claim her himself-on the condition that Storme will no longer be a virgin by night's end. And though Storme's defenses are up, Styx will free her-in ways she never expects.
23 - Wolves 8 - Primal Kiss (Wolf)
To Kita Claire Engalls, always be a good girl just assured him be betrayed by their loved ones. Now met Creed Raines, a bad boy, security expert, and then know that either. However fears that his beloved is like your family and betrayed.
24 - Wolves 9 - Navarro's Promise (Wolf)
The breed guaranteed Mica no harm would come to her, but they never allowed for her sensual fascination with Navarro, or his unstoppable need to claim her as his mate, in both body and soul.
25 - Coyotes 4 - An Inconvenient Mate (Coyote)
The coyote Malachi Casta attends the Navajo Nation Council, where he met his partner Isabelle, but the Council has plans for her.

26 - Feline 14 - Lawe's Justice (Lion)
Diane Broen lived to protect Rachel, her younger sister. But now that Rachel was mated, Diane occupied herself fulfilling tasks against the Genetics Council.
Until it is paired with a new team member, a male notorious for his attitude, and a touch that turns away, and Lawe is not happy with it as well.
A lion at heart, he prefers a lair lonely. When it comes to women, he prefers snarl than purr. . And while fate may have to put the fight on the same team, he is not willing to admit the obvious: the mating heat between them is positively strong.
And only when danger threatens them is that they make a connection hotter than hell one so explosive it could destroy them.
27 - Wolves 10 - Stygian's Honor (Wolf)
Window Rock, Arizona, is the last known location of Honor Roberts, who vanished when she was just thirteen. It was her only sanctuary from the Breed research that would surely have ended in her death—one such insidious experiment should, indeed, have killed her. That she lived is both a miracle—and a great mystery.
Stygian's mission is to find Honor Roberts, no matter the cost. Now, with the help of Liza Johnson, assistant to the chief of the Navajo Nation, he is closer than ever to his goal. But will the discovery of Honor Roberts mean the destruction of the mating heat that has developed between Stygian and Liza?
28- Woves 11- Enthralled (Wolf, League of the Black)
A man who's lost everything returns home to find that not only is his marriage in jeopardy, but he must now fight air pirates who intend to steal his one remaining treasure — his wife.
29- Feline 16- Rule Breaker (Lion)
Lion Breed, Rule Breaker had just a few rules he didn't break. Not for anything. Not for anyone.
#1. Never have sex with a woman outside his own subspecies, especially a human woman.
#2. Never, at any time, accept a mission concerning a female when Jonas Wyatt stinks of a lie.
#3. Run don't walk, skip or stumble. Run, hell for leather away from any female, human or breed, when his desire for her appears, in any way, to have so much as a single sign of Mating Heat.
Now, the woman believes he's mated, is too helpless, to fun loving and too full of life to ever be able to protect herself, let alone aide him in protecting her.
If the damned animal inside him insisted on a mate, then why pick the woman it did? One that could be struck out at, at any time?
But, what he suspected was a mating, may not be. No swollen glands? No heat? Just his animal instincts rioting, pacing, irritated whenever he's away from her.
Okay, he could handle that.
What ensues is a fiery affair that breaks all the rules of mating heat and will eventually endanger his mate with the very rules designed to protect the breeds when Jonas learns she's possibly been working against them.
30- Feline 17- Bengal's Quest (Lion)
He was a shadow, ever shifting and insinuating, able to blend in everywhere and anywhere. The elusive ideal conceived and created by the Genetics Council, he went by just as many names as he had identities—the last one being Gideon.
Now calling himself Graeme, he hides in plain sight, terrifyingly close to his goal. A rogue Bengal Breed, he has loyalties to no one but himself. And he has a need for vengeance that surges hot and swift through his veins.
Graeme plans to exact an extreme and ruthless vendetta against those who wronged him—Breed and human alike. All will suffer his wrath: those who created him, those who pretended to love him, and those who betrayed him.
That includes the one at the center of it all: a seductive, enigmatic woman helpless against the man whose desire is just as desperate as his need to destroy.
And he's on her scent…